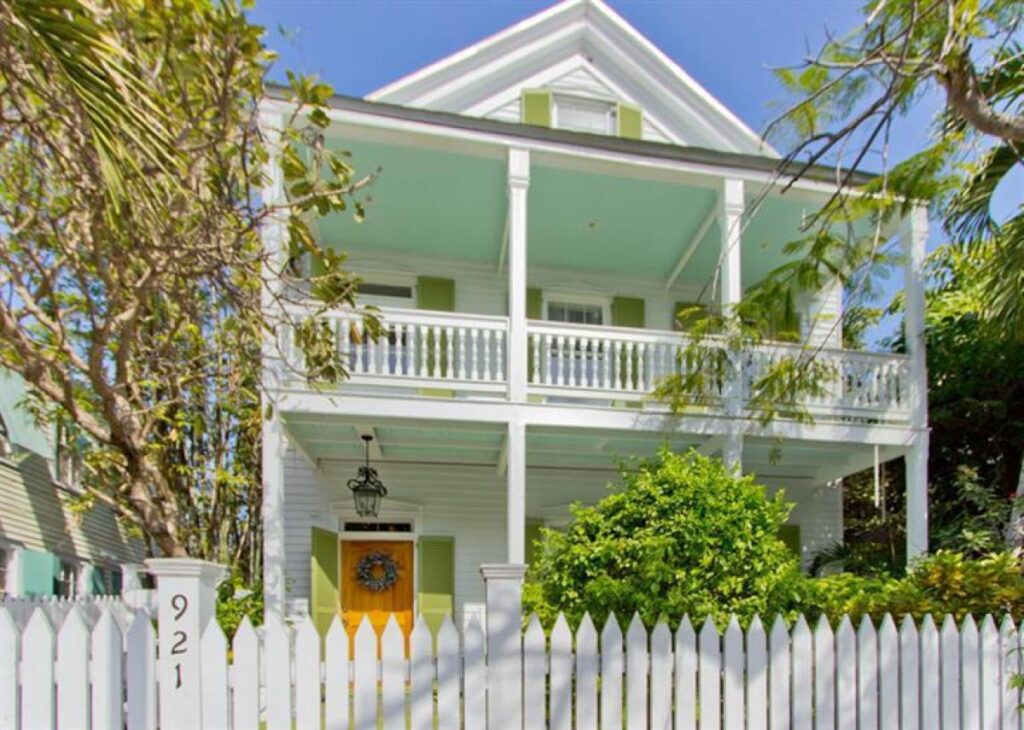 A major part of Key West's charm is the colorful mix of quaint and historical buildings on the island. In fact, Old Town Key West and the surrounding environs contain over 3,000 structures that are on the National Historical Registery. These buildings reflect both the incredible carpentry skills of sea-faring ship wrights turned homebuilders and the broad mix of cultural and aesthetic influences that have been at play throughout the history of Key West. It's great fun to walk or bike the streets and check out the beautifully restored tropical-style Victorians, New England/Bahamian cottages, and Cuban shotgun houses.
It is even more fun to stay in an architectural gem during your time in Key West. The best way to do this is to stay at a Key West Bed and Breakfast, or maybe in one of the retro renovated small hotels on the island. You can enjoy unique accommodations, local flavor, and good locations in walkable residential neighborhoods. Many of the B&Bs and other small accommodations have themes that add to their charm. For example, Authors Key West is a collection of historic conch-style houses, suites, and rooms in a private compound. Each of the accommodations at Authors is dedicated to a specific literary great who made Key West a full or part time home. Each room is individually decorated and contains artifacts and works from the author for whom it is named.
Another great spot is the Artist House, probably my favorite B & B on the island. It is one of the most photographed houses in Key West, and is also the former home of Robert the Doll, the central character in one of Key West's most famous ghost stories. The Artist House combines the historic charm of a carefully restored 1890 Victorian mansion with modern amenities, local art and elegant, interesting décor. This B&B is also in a great location, just a mile from the Southernmost Point and 3 minute's walk from Duval Street. The included continental breakfast and complementary happy hour are nice bonuses as well.
One thing I really like about these small accommodations is the human interaction. The hosts at a B&B can be a great source of local knowledge and insider tips. They are going to know the Best Beaches, great spots for food and drink, and happening events that are off the tourist radar. It is also nice to chat with your fellow guests, and a small accommodation is a lot more conducive to that than some huge resort property. If you are of the mind for it, you can easily make some new friends to have dinner with, hit the nightlife, or share some daytime activities.
The savvy traveler knows that being open to new people paves the way to fresh experience and adventure. If you want to really immerse yourself in island life and Key West culture, the small accommodation is the only way to go. This type of stay will get you down at street level, and you can experience Key West in a whole new way. Unique architecture, interesting décor, and friendly people – what is not to like about classic, quaint Key West?
Read More