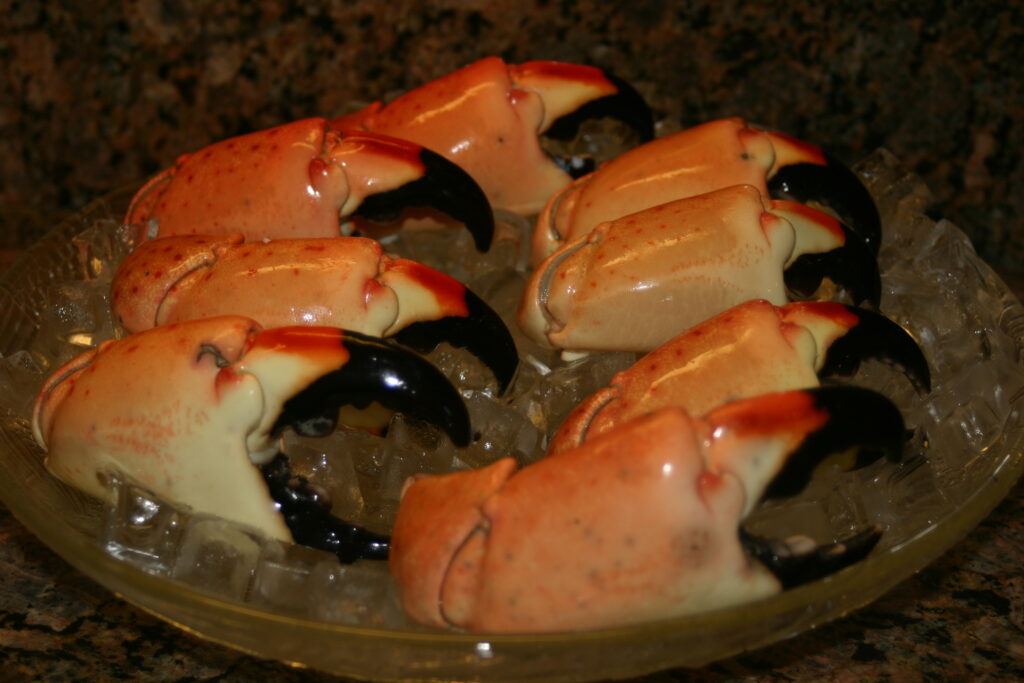 The Florida Keys are surrounded by one of the richest marine environments in the continental US, with the majority of local waters carefully managed and protected by nature reserves like the Florida Keys National Marine Sanctuary. It is therefore no surprise that the sea around Key West produces a world-famous bounty of delicious seafood items. It is fair to say that most visitors to the island want to taste at least one or two of the most popular delicacies, and there are many who come specifically for the great seafood.
The month of January in Key West offers a good opportunity to sample the best of island seafood local style at the annual Florida Keys Seafood Festival, put on by the Florida Keys Commercial Fishermen's Association. This is a reasonably priced, family-friendly way to spend a nice day in the park while enjoying some of the most well-known Keys seafood items along with beverages and a selection of sweet desserts. The 2014 festival will be held at Bayview Park on Saturday, January 18 from 11:00 a.m. to 8:00 p.m. and Sunday, January 19 from 11:00 a.m. to 5:00 p.m. The park is at the corner of Truman Avenue and Jose Marti Drive in Key West. Admission is free, and there is $5 parking available at the Horace O'Bryant Middle School parking lot adjacent to the park. Live music, a kid's fun zone, marine life exhibits, and Arts & Crafts vendors will make it a full day of feasting and fun.
The seafood treats on offer will highlight freshness and simplicity of preparation in the presentation of some of our local favorites. The main menu includes deep-fried fish with lemon wedges and a side of slaw, grilled Florida Spiny Lobster, iced Stone Crab Claws, and peel & eat Key West Pink Shrimp cocktail. Complete the experience with classic island side dishes including Conch Chowder, Conch Ceviche, and Conch Fritters. Later in the afternoon, munch out on some Fried Clam Strips with a bowl of Lobster Bisque, or some Smoked Fish Dip with crackers. Beer, wine, Margaritas, and water will be available, along with Key Lime Tarts, Estella's Famous Flan, and soft ice cream.
It really does not get any better than this – fresh seafood right from the guys who caught it, served picnic-style outside with music, kids running around, things to see, and friendly folks. If you are in Key West with a family, the festival is a perfect afternoon activity. You can sample a wide variety of the seafood delicacies of your dreams for a fraction of the cost of the cheapest sit-down seafood restaurant while the kids have a great time. There will even be hamburgers and hot dogs available to feed the youngsters if they are not as enthusiastic about seafood as you are.
The Seafood Festival also gives you the opportunity to support local business and the Fishermen's Association. The Association puts together a seafood cookbook that generates income for their Commercial Fisherman's Association Scholarship fund for Keys students. So it all comes together here with good food, good times, and good causes. If you are going to be in Key West in the middle of January, plan on dropping by.
Read More