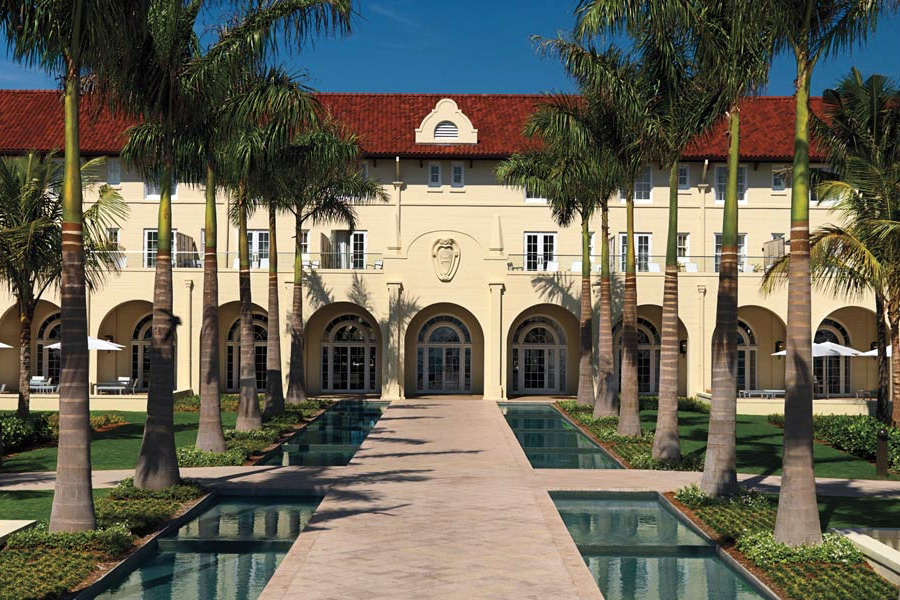 Opening on New Year's Eve of 1920, Casa Marina, A Waldorf Astoria Resort where luxury and history blend to create an environment of exceptional charms. Enjoy a taste of tropical living at the legendary Casa Marina; a flawless merging of old Key West ambiance and contemporary luxury. Book a stay at this "house by the sea," enveloped in breezy elegance and shaded by graceful palms, it's a restful haven where emerald lawns meet the blue Atlantic Ocean with welcoming, stunning sunrises every morning.
Check availability at Casa Marina Beach & Resort Club
This is the premier place to escape in Key West, nestled along the southern edge of the island and spanning more than 1,100 feet of private beach (the largest in Key West); its modern accommodations provide the perfect luxurious hideaway for travelers. It's also listed in the National Register for Historic Places and this landmark resort has attracted business tycoons, artists, and dignitaries since the 1920's. Be a part of this grand tradition.
Only a few minutes' drive from Key West International Airport (EYW), your guest room or suite will be a short walk to the southernmost Point U.S.A, the Key West Aquarium, Ernest Hemingway's House and President Truman's House.
The Casa Marina Beach & Resort Club Dining
The Casa Marina Beach & Resort Club features 3 dining options: The Strip House, which has taken the famed Manhattan steakhouse template and relocated it to Key West. Indulge yourself, selecting from an innovative menu of steak and seafood, complimented by an extensive wine list. Sit on the outdoor terrace and admire the ocean views and Florida coast as you dine. The Sun-Sun Bar & Grill offers casual dining amid sea breezes on the open-air wood deck, serving up the perfect taste of the sea along with extraordinary ocean views. Offering local and zesty, light snacks and meals which are served with flair, the Sun-Sun is also the ideal place for a relaxed drink. In the casual luxury of the Lounge Bar at Casa Marina you can enjoy tapas-style food accompanied by specialty beers, wines and/or champagnes. The relaxed ambience and varied menu make this the perfect place to meet for a drink.
Excellent, perfect and unsurpassed are three words to express the timeless luxury and relaxed atmosphere of the Florida Keys; found at Casa Marina Beach & Resort Club – Waldorf Astoria.
[light_button url="http://travel.insidekeywest.com/hotel/?rs_hid=41154″]Book This Hotel[/light_button]
Read More